Who we are and how it all began?
We are a group of computer scientists from Bulgaria, who like challenges. Our team has more than 100 years aggregate experience in developing innovative automated management and control systems - starting from systems for control and management of business processes, GPS fleet control, Internet payment systems and security systems and finishing to ticketing software for all kind of organizations.
As for our project Ticket7d, everything started back in 1998, when we started our longstanding collaboration with Ivan Vazov National Theatre in Sofia. In our meetings it became clear that the theaters in Bulgaria need specific ticketing software for the purpose of their work, which was designed and built from us entirely based on the needs and specifics of their activities. It became clear that none of the alternatives available on the market can fully cover their needs. That's how our project Ticket7D orientated to the theaters and their activities started. Over the years, a lot of improvements were implemented, many new functionalities were added, for Ticket7D to reach what it is now - a modern cloud ticketing service for the needs of theaters and other performing organizations and free artists. Service available 24/7 from anywhere in the world. Now every producer or other authorized person can monitor sales at any time and place from his mobile phone or any other device equipped with a browser and Internet connectivity, during business meetings, arrange reservations and group visits with one click at any time without the need to call managers at the office, etc. Each distributor can promote performances at the client with the actual condition of the stage seats, giving him possibility to select specific seats and instant sale.
More than 17 years of development
We can proudly say that Ticket7D is the market leader in the field of ticketing systems for theatres in Bulgaria. All these years of our collaboration with all the leading theatres in Bulgaria gives us the confidence to make such a claim. Over all these years we have met all the needs arised in their business, making our software very comprehensive and flexible meeting all possible requirements. To convince yourself to do your free trial registration and check for yourself whether our software meets all your specific requirements. If you have further questions, contact us.
Ticket7D is everywhere
Although our office is in Sofia and our service was originally designed for theatres in Bulgaria, a modern cloud technologies left far behind insurmountable distances and globalized our business as a whole.
Now we can quickly respond to the operational needs of all our customers, regardless of their physical location.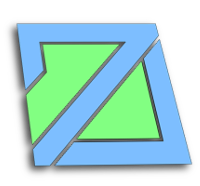 В случае вопросов?
Feel free to ask, we are happy to answer any question you have.
You can contact us via phone during work days 09:00 CET to 17:00 CET
Or you can contact us via our
Форма для связи
Company info
7D Services Ltd
UIN: BG200598927
CEO: Veselin Spasov
Address: 1582, Sofia, Bulgaria
Drujba 2
Bank info
First Investment Bank
IBAN: BG64FINV91501003829082
BIC: FINVBGSF
Owner: 7D Services Ltd