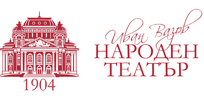 Bulgarian National Theatre "IVAN VAZOV"
website:
www.nationaltheatre.bg
National Theatre "Ivan Vazov" is a theatre cultural institute. After the liberation of Bulgaria, city of Sofia was designated capital, pointing the start of creation of new educational and cultural institutions. For the beginning of the National Theatre is considered an order of the Minister of National Education, Dr. Ivan Shishmanov from 1 January 1904. Since the spring of the same year name of the theatre is Bulgarian National Theatre.

Youth Theatre "Nikolay Binev"
website:
www.mlt.bg
In 1945 in the old cinema Balkan building was opened National Youth Theatre. The unforgetable date January 25, 1945 was the day of the first premiere.
Despite a difficult start, the dream to create a theater dedicated to performances for children, becomes a reality.

Theatre Off The Channel
website:
www.theatreoffthechannel.org
Theatre Off The Channel was created at the moment of public dissatisfaction, dissatisfied alone by yourself. While society kept saying that is sick, the theater kept saying that he was alive.
In this theatre, things are going in the opposite way to the other theatres. Even architecture casually breaks all accepted theatrical models. You enter from the street and put you on the balcony.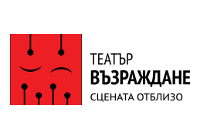 Theatre Vazrajdane
website:
www.theatrevazrajdane.bg
Municipal Cultural Institute Theatre Vazrajdane is housed in the building of the Stolichna Library at "Slaveykov" № 4 square of 1994. The hall is chamber and has 100 seats.
On the stage of Theatre Vazrajdane with priority we are playing pieces of Bulgarian and European contemporary and classic dramatists. Stage plays policy continues and develops in the traditions of the dramaturgy of national and international significance.
DKT "Ivan Dimov"
уебсайт:
www.dkth.org
DKT "Ivan Dimov" is located in Haskovo and is one of the most beautiful and modern theaters in the country. In 2000 DKT are united in a common Puppet Theatre as the Drama Theatre "Ivan Dimov" with a status of producing center with its own production without state-actors to form groups of civil contracts in relevant projects.
After the unification of the two theaters, during the years DKT have won numerous awards from various festivals and competitions, including awards Asker and Icarus.

Viva Arte Theatre
website:
VivaArteTheatre
As a private theater and theatrical producer, "Viva Arte" has accepted the mission to create only quality theater - one that grabs your heart and mind.

Theatre Otkrita Scena
website:
www.otkritascena.bg

Atelie PLASTELIN
уебсайт:
www.atelie-plastelin.com
Foundation Atelie PLASTELIN for the promotion and dissemination of art. The activities of the Foundation are geared toward:Stimulating, promoting, and disseminating aesthetic research, focused on the visual and classical arts, theater, literature readings etc. As a customer-oriented company, we are determined to serve our customers from worldwide with only high quality paintings and services at very reasonable prices.
В случае вопросов?
Feel free to ask, we are happy to answer any question you have.
You can contact us via phone during work days 09:00 CET to 17:00 CET
Or you can contact us via our
Форма для связи